Bob Lockwood's first and forever car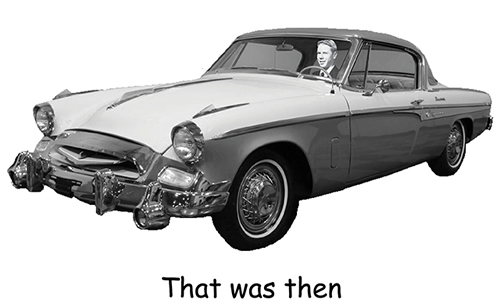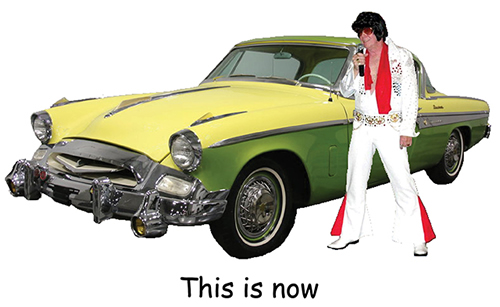 How many of you still have the first car you bought? How many of you wish you did? Bob Lockwood doesn't have to wish. He still owns the yellow and green 1955 Studebaker President Speedster he purchased as a college sophomore in 1957 from Blackie Sanders for $1,500. The original owner of the car was a retiring commander at Fort Leavenworth who planned to travel America with his wife in their RV. Bob had an affinity for brand because his father had owned 1948 and 1950 Studebakers.
The Speedster is rare. It was built for just one year and only 2,215 were produced. Its list price started at $3,253 and even the basic model had many bells and whistles. While customers had a choice between automatic or overdrive transmissions, standard equipment included power steering and brakes, dual exhaust, a four-barrel carburetor, diamond-quilted genuine top-grain leather seating, carpeting front and rear, a map pocket, an eight-tube radio, a Stewart-Warner 160 mph speedometer and 8,000 rpm tachometer in a striking engine-turned facing, turn signals, electric clock, tinted glass, cigarette lighter, oil filter and oil bath air cleaner, dual backup lamps, triple horns, two-speed electric wipers, tubeless whitewall tires and wire wheel covers, fog-light bumperettes, stainless roof band, specific trim including a hood-length hood ornament, Speedster nameplates and checkered emblems, and chrome-plated ashtrays, rear-view mirror, moldings and tailpipe extensions.
Bob drove the car for many years to school and work at KU and it was frequently parked on Kentucky Street when he managed the municipal pool. In recent years, it has been undergoing complete restoration in Kansas City, but Bob finally has his first car back and is enjoying driving it once more. One difference is that the current insured value of the car is $85,000.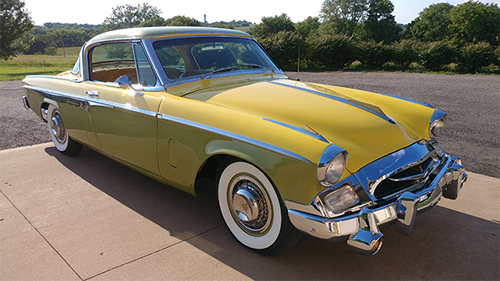 He also has another rare vehicle, a 1970 Avanti II. Only 117 of that model year were produced, each built according to the customer's specific specifications. It is equipped with a 350 cubic-inch engine generating about 450 horsepower. Originally built by Studebaker, the last Studebaker Avanti was produced in 1964. Avanti Motor Company produced subsequent Avanti II automobiles.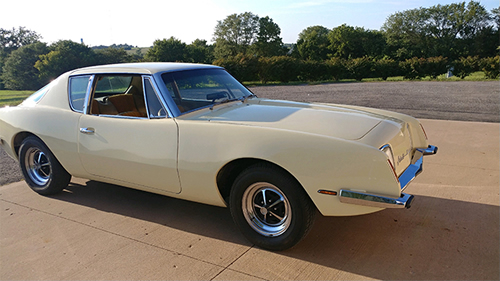 Bob was actually looking for a Studebaker Golden Hawk when he found his Avanti II on Ebay about ten years ago. The owner lived in Salt Lake City. Bob called him and said he didn't want to get in a bidding battle and asked the man to give him the lowest price he would accept. He said he'd have a friend in Salt Lake City look at it and if his report was good, he would purchase it. Classmate Alan Coombs, who checked it out at Bob's request, was very enthusiastic about the car. Sight unseen, Bob bought the vehicle for $13,000.